If you're looking for the gold badge of expertise in the finance world, it is the credential of a CFA (Chartered Financial Analyst). It represents a deep understanding of the very core of finance. Investment management, financial analysis, ethics, and professional standards are some of them.
But how do individuals earn this honor? They do the hard work, training, and examination. Finally, they prove their expertise in these crucial areas.
We'll explore some globally-renowned CFAs who set an example for aspiring candidates like you!
But before we begin…
Why is a CFA designation so widely honored and respected worldwide in the financial sector?
The CFA program provides professionals with a thorough grasp of investment management, financial analysis, ethics, and professional standards. And, thanks to its comprehensive curriculum, it's considered one of the most demanding certifications for finance experts globally and a challenging course to crack. No wonder esteemed institutions like JP Morgan Chase and Wells Fargo spend top dollars on CFAs.
Seven Famous CFAs Making Waves Worldwide
Now, let's explore the career trajectory and success of five of the most famous CFAs.
Frank J. Fabozzi: A Pioneer Shaping Global Finance



Frank J. Fabozzi is an American economist well known for his role in financial academics and research. He is currently a professor of practice at the Johns Hopkins University Carey Business School.
Fabozzi has an illustrious career where he has held prestigious positions at Princeton, MIT, EDHEC Business School, NYU, and Carnegie Mellon. He is a Becton Fellow at the Yale School of Management.
Fabozzi is a recognized expert on fixed income securities, portfolio management, and the valuation of interest-rate derivatives. A model he co-developed, called the Kalotay–Williams–Fabozzi model, is used to analyze short rates.
As a prolific author and editor, he has written and co-authored over 100 books on investment management and econometrics. Out of those, three books are products of his collaboration with Nobel laureates Franco Modigliani and Harry Markowitz.
Fabozzi's outstanding contributions have earned him many notable awards, including the James R. Vertin Award from the CFA Institute Research Foundation and the C. Stewart Sheppard Award from CFA Institute.
Nathan Anderson: The Tenacious CFA Exposing Financial Misconduct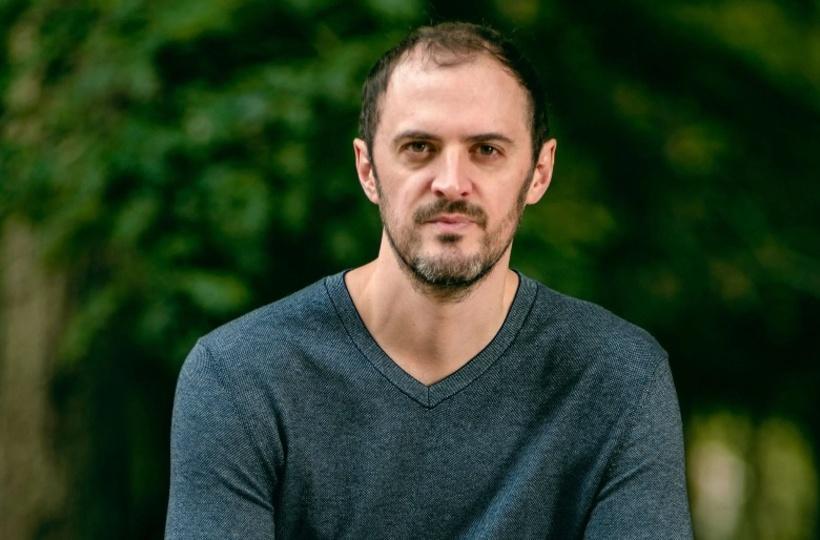 As the founder of NY-based Hindenburg Research, Nathan Anderson is arguably one of the most widely recognized faces among CFA charterholders worldwide.
He graduated from the University of Connecticut and started his financial career with FactSet Research Systems Inc, where he collaborated with investment management firms.
Nathan's brainchild Hindenburg Research uncovers "man-made disasters", investigating accounting irregularities, mismanagement, and undisclosed related-party transactions. Also dubbed as a "global bloodhound" for sniffing and exposing financial frauds and unethical practices, the firm aims to bring transparency to the financial world.
Recently, Hindenburg Research shook the financial industry when it released a report on the Adani Group. It revealed evidence of accounting fraud, stock manipulation, and money laundering at the Adani Group. The shocking discoveries date back several decades. It is considered a landmark case in their pursuit of fair and just financial practices.
Margaret Franklin: Leading the CFA Institute



As the CEO of the CFA Institute, Margaret Franklin is a prominent voice in the global investment management profession. She has an extensive background in International Wealth Management and Advisory Services.
Her solid academic streak has helped her bring a wealth of experience to her leadership role. Her expertise and keen insights have been refined through her involvement in various board memberships and senior management positions. It has solidified her reputation as a seasoned professional in the field.
What sets Franklin apart is her executive acumen and unwavering commitment to driving positive change within the industry. She spearheads initiatives like the Women in Investment Initiative. It is aimed at empowering and promoting gender diversity in finance.
Franklin showcases her dedication to advancing the profession through her active involvement in such initiatives. She helps in creating a more inclusive and equitable environment.
As a CFA charter holder, Franklin exemplifies the highest professionalism and ethical conduct standards. She has an impressive career trajectory. Throughout her career, she has made many contributions to the industry. She is a role model for aspiring finance professionals.
By leading the CFA Institute with vision and integrity, she inspires others to follow in her footsteps. She creates a positive impact in the ever-evolving world of investment management.
Bill Miller: Outperforming the Market Consistently


Bill Miller is the former Chairman and Chief Investment Officer of Legg Mason Capital Management. He has made his mark in investment history by consistently outperforming the market.
His remarkable achievement is that his flagship Legg Mason Value Trust Fund outperformed the S&P 500 for a stunning 15 consecutive years. This extraordinary feat has earned him legendary status among investors.
Miller's journey to success started with a solid academic foundation in economics. He acquired the prestigious CFA charter in 1986. It is a testament to his commitment to professionalism and expertise in the field.
Armed with his knowledge and analytical skills, Miller displayed incredible investment skills. His ability to identify undervalued assets and make astute investment decisions set him apart from his peers.
As a result of his exceptional track record and investment acumen, Miller gained widespread recognition within the finance industry. His accomplishments serve as an inspiration to investors worldwide. It shows the possibility of achieving remarkable success through skillful investing and disciplined decision-making.
Bill Miller's lasting legacy is a testament to the potential for outstanding performance in the world of finance.
Zhang Lei: Building a Financial Empire



Zhang Lei is the Founder, Chairman, and Chief Investment Officer of Hillhouse Capital Management. He has left a mark on the investment world. Under his leadership, Hillhouse Capital Management has reached great heights, leading the way in incredible initial public offerings (IPOs) and achieving remarkable milestones.
Zhang's success can be attributed to his exceptional business acumen, bold risk-taking, and ability to identify lucrative investment opportunities.
Zhang's journey has been characterized by his entrepreneurial spirit and strategic decision-making. His unwavering dedication to identifying promising investment prospects and his visionary approach to capitalizing on emerging trends have positioned him as a leader in the world of finance.
With his great fortune and his remarkable achievements, Zhang Lei continues to inspire aspiring investors and entrepreneurs. His journey shows the transformative power of strategic investments and unwavering determination.
Bernardo Hernandez Gonzalez: Tech Entrepreneurship and Innovation



Bernardo Hernandez Gonzalez, an esteemed Spanish technology entrepreneur. He has a rich background at influential companies like Google and Yahoo and has made great contributions to the tech landscape. He is the founder and president of StepOne and idealista.com.
He showcased exceptional entrepreneurial skills and a keen eye for innovation through these ventures. Gonzalez's fusion of finance and technology is a testament to his multidimensional expertise.
He has a Masters's in Finance and the prestigious CFA designation earned in 2002. He exemplifies the convergence of financial acumen and technological prowess that is shaping the business landscape today.
His unique blend of financial expertise and technological know-how has enabled him to navigate the complex and rapidly evolving world of tech entrepreneurship.
Through his ventures and entrepreneurial endeavours, Gonzalez continues to drive technological innovation, transforming industries and pushing boundaries.
His success story is an inspiration to aspiring tech entrepreneurs. It highlights the power of merging finance and technology to create groundbreaking business ventures.
Ranji H. Nagaswami: Guiding Investments in New York City
Ranji H. Nagaswami is the Chief Investment Advisor to New York City's mayor, Mike Bloomberg. She is at the forefront of shaping the investment policy for the city's substantial assets. An expert in asset management, she has acted as a senior advisor to Corsair Capital. This has positioned her as a key influencer in the financial landscape.
Nagaswami has an impressive streak of achievements throughout her education and illustrious career. She did her post-graduation from the prestigious Yale School of Management and is also a notable CFA charter holder.
Her profound impact on the financial realm stems from her guidance and strategic decision-making. By leveraging her extensive knowledge and experience, she has played a crucial role in directing investments that have propelled the city's financial growth.
Nagaswami has held office at organizations like Hirtle, Callaghan & Co., Bridgewater Associates, and Alliance-Bernstein. She also served on boards like Yale University and founded the Aspen Finance Leaders Fellowship Program.
Her remarkable journey serves as a testament to the immense value she brings to the world of investments.
Let the Inspiration Fuel Your Success
There's no doubt that the stories of these famous CFAs from around the world serve as inspiration to aspiring finance professionals like you. If there's one thing they prove, it is this: Success in the financial industry is not only luck but the result of years of perseverance, dedication, and a commitment to continuous learning. It shows you can achieve greatness with the right knowledge, skills, and unwavering determination.
As you embark on your journey, consider the insights of these CFAs and strive to follow in their footsteps. Equip yourself with the knowledge and skills needed for success by choosing a reliable learning platform that offers comprehensive CFA Level 1 courses designed based on the CFA Institute curriculum.
By investing in your education and embracing the principles of perseverance and dedication, you can unlock a world of opportunities and pave your way to a successful career in finance.
As a trusted name in financial education, we provide the resources and guidance you need to navigate the challenging path to becoming a CFA. Our expertly crafted courses will equip you with the necessary tools to excel in the CFA exams and beyond.
Remember, the journey to becoming a CFA is not easy, but with the right guidance and a commitment to continuous improvement, you can join the ranks of these renowned CFAs and make a lasting impact in the financial industry.


Our Other Blogs:
How to Become CFA in India
Can you pursue CFA without a bachelor's degree? Job Opportunities for CFA Candidates / Charterholders